Macrozoobenthos Abundancy in Vegetated (Seagrass) and Un-vegetated Areas of Doreri Bay-Manokwari
Simon PO Leatemia

Jurusan Perikanan, FPIK UNIPA, Manokwari, 98314, Indonesia

Herry Kopalit

Jurusan Perikanan, FPIK UNIPA, Manokwari, 98314, Indonesia

Enriani L Pakilaran

Jurusan Perikanan, FPIK UNIPA, Manokwari, 98314, Indonesia
DOI:
https://doi.org/10.30862/jsai-fpik-unipa.2017.Vol.1.No.1.13

This Work is licensed under: Creative Commons Attribution-NonCommercial-ShareAlike 4.0 International License.
Abstract
Macrozoobenthos in vegetated area of seagrass had abundancy higher  (0,070-0,085 ind/2738,06 cm3) than the un-vegetated area (0,035-0,067 ind/2738,06 cm3). This finding revealed by t-test that shown by accepted H1. It means a significant difference between the abundancy of macrozoobenthos in vegetated to un-vegetated areas.  The number of species found in vegetated area by using corer in Doreri Bay was 113 species and in unvegetated area was 57 species.
Downloads
Download data is not yet available.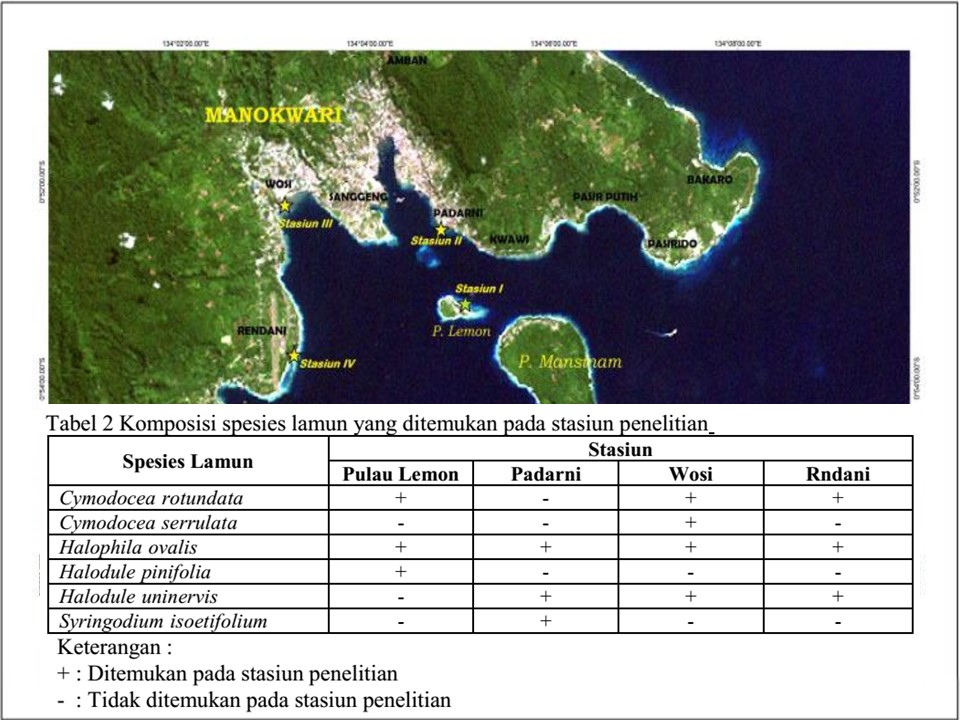 Abstract view : 362 times

PDF Views : 480 times
Keywords:
Makrozoobentos, seagrassbed, Doreri Bay, Manokwari
Section
Research Articles